Halloween is a time to dress up, celebrate and enjoy haunted happenings all over New Orleans. Or, as we say in New Orleans, basically just another night. But it's a good excuse to indulge your sweet tooth with a few treats. To celebrate, we put together a list of some of our favorite cocktail pairings to go with whatever treats — or tricks — you find yourself enjoying.
Old Fashioned & Candy Corn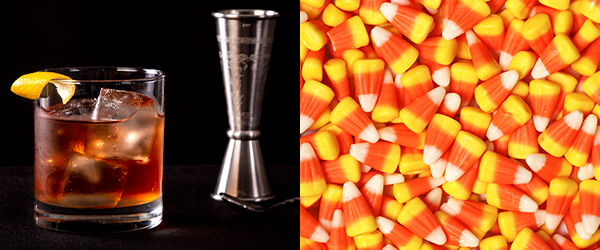 You can't beat the classics. Just like its namesake indicates, the Old Fashioned is one of the oldest cocktails around — and it's stuck around because people like it so much. As for candy corn, it's a bit more polarizing. But there's no denying that it's one of the oldest and most classic Halloween treats to enjoy.
Ojen Cocktail & Pink Starburst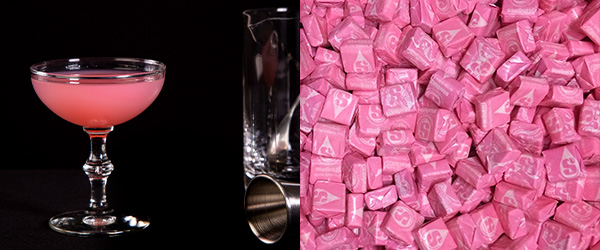 If the name Zombie weren't already a cocktail, the Ojen Cocktail could very well be called that. This New Orleans cocktail came back from near extinction to become a quirky, colorful favorite. Pair it with a handful of pink (yes, pink only) Starburst for a color coordinated cocktail confection. 
Pralines & Cream with Coffee & Pralines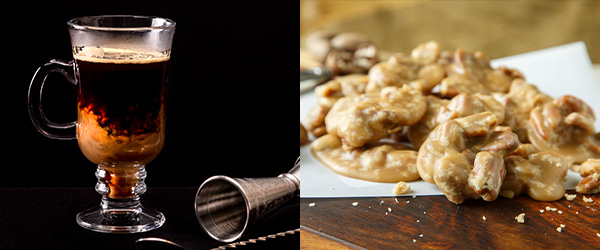 Is there such a thing as too much praline? Not in New Orleans. Start your trick-or-treating evening — or morning — with 1 oz of Pralines & Cream with 8 oz of your favorite cup of joe. Then, dig into a classic praline for an overindulgent and extremely New Orleans flavor for Halloween.
Pisco Sour & Sour Patch Kids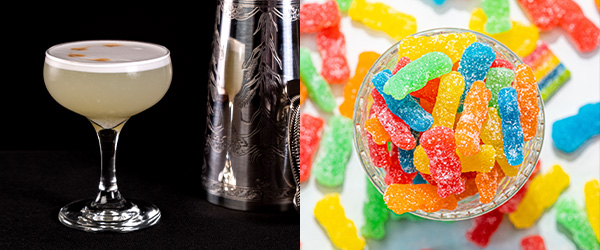 The Pisco Sour is the perfect combination of pisco, egg white, lime juice, simple syrup, and Bittermens Hopped Grapefruit Bitters. Pairs perfectly with a bag of Sour Patch Kids candy. 
Mayday and PayDay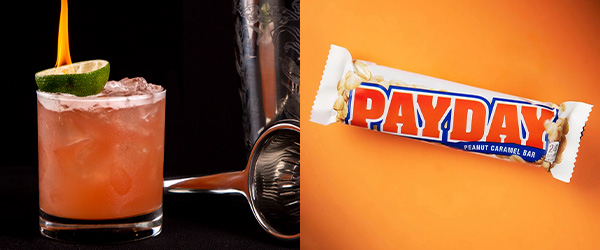 Double the rum means double the fun with a Mayday. Stock up on Jung & Wulff Guyana Rum and Cane Run Rum to mix up a decadent Mayday or two for Halloween. Then, pair it with a no-nonsense candy bar like a PayDay. Does the fact that they rhyme make them pair even better? Try it and see for yourself. 
Sazerac Cocktail & Roman Candy Taffy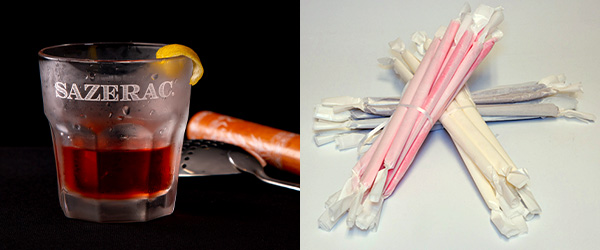 What goes best with arguably the most famous cocktail in New Orleans? Arguably the most famous candy in New Orleans. Roman Candy has been selling taffy from a wagon as far back as 1915. Just like the Sazerac Cocktail, you can still find it at celebrations all around town.