About The Sazerac
®

Cocktail

To cocktail enthusiasts everywhere, the Sazerac Cocktail has long served as the full-bodied embodiment of New Orleans history in a glass. Only since June 23, 2008, was it made official when the state of Louisiana made The Sazerac Cocktail the Official Cocktail of New Orleans.

Join us for a jubilant celebration as we salute this spirited milestone during Sazerac Cocktail Week, June 21st-27th, 2021.
The Sazerac Cocktail gained fame in New Orleans in the 1850s, and to this day is enjoyed and enamored all around the world. In the Sazerac House, the Sazerac has found its grandest home yet, steps from where the Sazerac Cocktail became a beloved favorite. Now's your chance to revel in the history and raise a glass to the Sazerac Cocktail.
Make plans to join the party. Reserve your Sazerac Cocktail Week tour and tasting benefiting New Orleans Musicians' Assistance Foundation.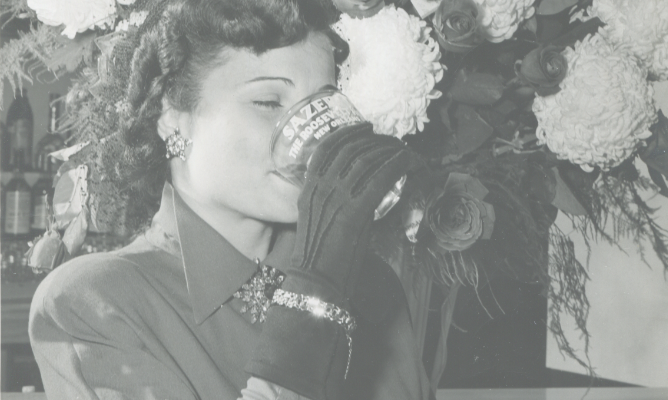 New Orleans Musicians' Assistance Foundation
If New Orleans is music to your ears, join us in helping New Orleans Musicians' Assistance Foundation. For every bottle of Sazerac Rye sold in the state of Louisiana during the month of May and June, Sazerac will donate $1.00, up to $10,000 maximum.
During June, Sazerac House will donate $1.00 for each guest who visits the Sazerac House in person, $1.00 per bottle (of any brand) sold onsite, and 10% of sales of Sazerac Cocktail Week Commemorative items sold online and in-person at the Sazerac House, up to $5,000.
Event Details
June 23rd, 2021
5:00pm CST
Virtual Sazerac Cocktail Class
Savor the rich, vibrant flavors of New Orleans and learn the ritual of crafting this cocktail classic during our virtual Sazerac® Cocktail.
June 22-27th, 2021
11:00 – 6:00pm CST
Sazerac Cocktail Week Celebration at The Sazerac House
Sazerac Cocktail Week Celebration at The Sazerac House featuring opportunities to learn more about the ingredients, history and craft of making a Sazerac Cocktail including:
An in depth look at the production of sugar and its importance in cocktails
The ritual of making a Sazerac Cocktail
The history behind Herbsaint
Production of Peychaud's Bitters
The method of making whiskey in our Sazerac Rye distillery
Shop in Style
Shop the Sazerac Cocktail Week Collection for exclusive apparel, cocktail kits, gifts and more. In June, Sazerac House will donate 10% of sales of Sazerac Cocktail Week Commemorative items sold online and in-person to the New Orleans Musicians' Assistance Foundation. (Up to $5,000.)