Move over, Mister!  Let's make some room for the women behind the bar and those who made the drinks that made cocktail history.
This month, we're making a splash for the legendary ladies who muddled gender lines and mixed things up by liberating the bar for themselves. The early notion was that bartending was strictly a man's job—an occupation rife with blatant sexism where men discriminated against women under the pretense of protecting them from the corruption of the job, or from liquor itself.
But rules are made to be broken, if not slightly bent, by women fully-imbued with the temerity and tenacity to take on the establishment and erstwhile exclusions—and there were many. Here are just a few who made drinks and crafted their legacies by standing up so women everywhere could stand behind the bar.
Valentine Goesaert
Ambitious and enterprising, Valentine Goesaert was a tavern owner, who survived Prohibition and post-Prohibition leveraging every loophole within the stern laws designed to restrict women from bartending.
When a law passed in 1947 that banned women bartenders unless they were either the wife or daughter of the bar owner, Goesaert hired noted attorney and women's rights pioneer Anne Davidow. Together they sued, taking the case all the way to the Supreme Court with the argument that the law violated the Equal Protection Clause of the Fourteenth Amendment.
Alas, the Court ruled 6-3 against Goesaert and Davidow, but their landmark case set precedent for gender discrimination, and when Davidow finally convinced Michigan to repeal the law, it forever raise the bar for equality behind the bar.
Ada "Coley" Coleman
In an era when women were seldom welcomed behind the bar, the incomparable Ada Coleman was an absolute legend. To regulars, she was "Coley" and to others, including the London Daily Express, she was "England's most famous barmaid."
Head Bartender over the iconic Savoy American Bar in London, Coleman was a consummate hostess to affluent clientele, from Marlene Dietrich and Charlie Chaplin to the Prince of Wales and legendary actor, Sir Charles Hawtrey, who inspired her most famous invention, the Hanky Panky, a Negroni-like cocktail made with gin, sweet vermouth, and Fernet-Branca. 
Arguably one of the best-known bartenders in history – female or otherwise – Coleman trained fellow Brit Harry Craddock, who wrote definitive bartending guide, The Savoy Cocktail Book and to this day she remains a revelation to bartenders around the world. 
Audrey Saunders
If the future is female, she's likely behind the bar with the audacious Audrey Saunders—a legendary NYC bartender who amassed worldwide adulation for her industry success and mastery of cocktail reinventions, like the Gin Gin Mule. 
Much like women bartenders before her, she encountered and overcame the dubious doubts of a male-dominated field to become one of the most prolific bartenders of our time. Audrey Sanders is known for championing the return of classic ingredients and her modern interpretation of venerable drinks, like her Old Cuban which is a Mojito topped with Champagne.
She's been featured on television, radio and in myriad publications, including The New York Times, The Times (UK), New York Magazine, Wine & Spirits, Food Arts, Food & Wine, and Saveur., and yet, Saunders is at home, at her best in a bounty of ideas… behind the bar, a tireless mentor to the many likeminded bartenders who revere the craft and creation of cocktails.
More than a footnote.
Valentine, Coley, Audrey—bartenders maligned and marginalized for being a woman and women remembered for being a bartender. Let's raise a glass (or two) to these ladies who made drinks, made history, and helped shape cocktail culture.
Cheers!
Events
---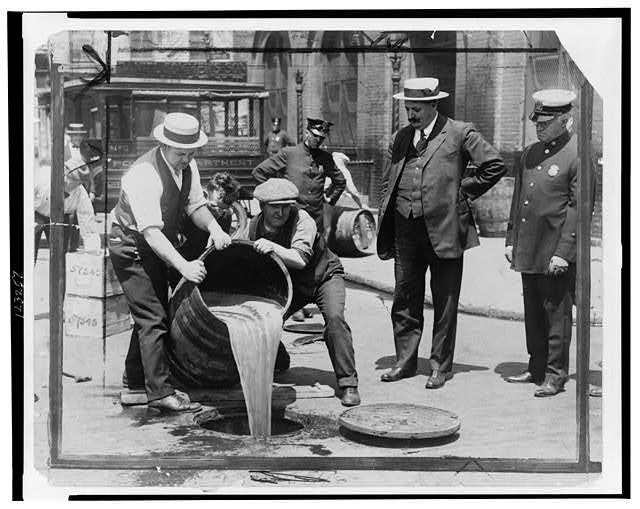 Demonstrations
Tuesday, October 11, 2022
4:00 pm - 5:00 pm
New Orleans History Discussion and Cocktail Demo Hosted by Drinks Historian Elizabeth Pearce.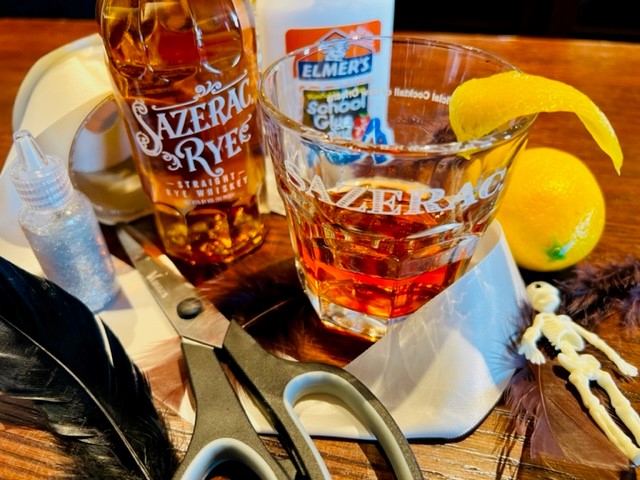 Signature Events
Wednesday, October 19, 2022
4:00 pm - 5:00 pm
Hosted by The Sazerac House and Elizabeth Zibilich.